Places To Enjoy The Nature Around UK This Summer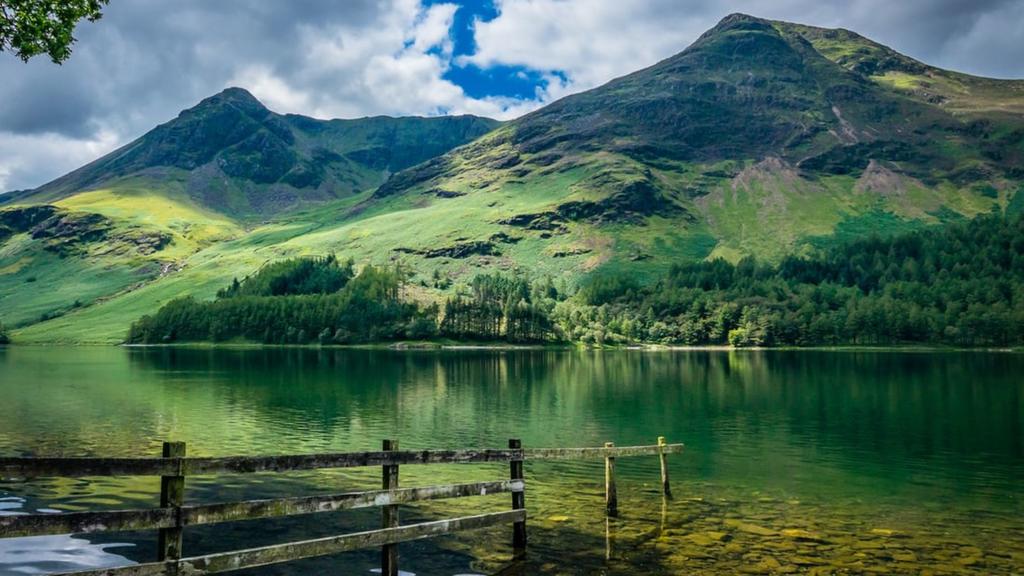 We are proudly handmade in UK and we love nature, UK is a beautiful place, with a rich history and culture. It's also home to some of the most stunning scenery in the world, which is why we've put together this list of places you can visit to enjoy nature in all its glory.
Lake District
The Lake District is a National Park in the North West of England. It has lakes, hills, forests and mountains. The main attraction are the lakes which are popular with tourists who come to enjoy sailing and windsurfing on them. The Lake District also hosts several events throughout the year including an annual music festival called Kendal Calling which takes place in July every year at Lowther Deer Park near Penrith.
This area is home to some of England's most spectacular scenery including Ullswater lake where you can enjoy kayaking or sailing depending on your interests! If you're interested in hiking then there are many trails available that take you through different parts of this beautiful part of England including High Street near Haweswater Reservoir where you can even stay overnight if your feeling adventurous enough!
New Forest
The New Forest is a UK National Park and one of the best places to get away from the city. It's also great for nature lovers, as it is home to many animals, including horses and deer.
New Forest has lots of things to do: walking, horse riding, cycling and visiting the many places (like Lyndhurst) that are located in this area. If you are looking for an adventurous family trip with your kids then make sure you visit The New Forest in England!
Yorkshire Dales
Yorkshire Dales National Park is a beautiful place to visit and explore. The area is known for its stunning views, hiking trails, and bird watching opportunities. There are many great places to visit nearby including:
Hardraw Force waterfall

Gordale Scar limestone gorge

Malham Cove limestone ravine
The Yorkshire Dales National Park has over 80 miles of footpaths including the longest waymarked footpath in England called the Pennine Way which runs from Edale in Derbyshire to Kirk Yetholm on the Scottish border. It takes about six weeks to walk this trail each way!
Peak District
The Peak District is a national park in Derbyshire, England. There are many things to do there, such as hiking, mountain biking, horse riding, caving and canoeing. It's also a great place to go climbing if you have some experience or even just want the challenge of scaling some rocks!
The Peak District is known for its limestone dales and high hills (the highest is Kinder Scout at 1,235 feet). The area has lots of caves that have been carved out by water over time. This can make them very dangerous if you don't know what you are doing so always take care when exploring underground caverns!
Snowdonia National Park
Snowdonia National Park is located in north Wales. The park has a wide range of landscapes and wildlife, from mountain peaks to lakes and rivers. It's also home to the tallest mountain in Wales, Snowdon, which stands at 1,085 meters (3'560 ft). The national park attracts many tourists every year who come to enjoy its beauty.

Visitors can hike through valleys and along ridges while admiring views of the mountains that surround them. There are also plenty of opportunities for fishing or simply taking pictures of this beautiful area with its lush green vegetation and clear blue skies.
North York Moors
If you are looking for a place to enjoy nature, this is the perfect spot. The North York MoorsNational Park is a national park in North Yorkshire, England. It was founded in 1952, and covers an area of approximately 785 square kilometres (303 sq mi).
The moors are one of the few places where Britain's only native butterfly species—the Large Blue—still lives.
South Downs
The South Downs National Park is a national park in England, located in the English counties of West Sussex and Hampshire. It covers an area of 1,085 km², making it one of the largest national parks in England.
The South Downs are part of Britain's second most heavily populated national park, after the Lake District. This is due to its wide variety of landscapes and fascinating historical landmarks. There are over 100 miles (160 km) of long distance footpaths to explore on your visit here!
Kew Gardens
Kew Gardens is a botanical garden in southwest London, England. The Royal Botanic Gardens, Kew, commonly referred to as Kew Gardens, a UNESCO World Heritage Site, occupy 121 hectares of land in Richmond upon Thames in southwest London. They comprise 121 hectares of gardens and botanical glasshouses on the banks of the Thames River at Mortlake.
The gardens are a major tourist attraction and important historical site, specialising in plants cultivated by people rather than by nature in an outdoor environment.
Brecon Beacons
Brecon Beacons National Park is a national park in Wales, consisting of the Brecon Beacons mountain range, Fforest Fawr and the Black Mountains.

The national park covers 829 km2 (320 sq mi), and has been a national park since 1957.

The Brecon Beacons are dominated by grassland on limestone with scattered forestry plantations. There are also small areas of moorland, gritstone escarpments, rocky outcrops and steep-sided combes.


Whether you love the mountains or coasts, there are so many beautiful places to see in Britain. The list above is just a taste of what's out there.
The next step is for you to get out there and explore and don't forget to find your new partner for the next adventure in our shop!