Why Bracelets Are The New 'It' Accessory For Men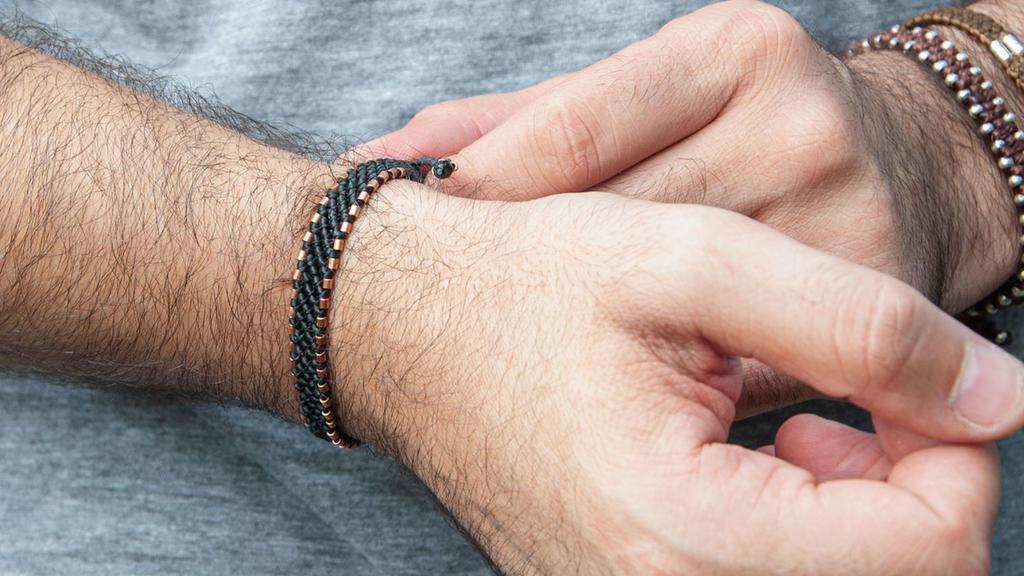 Fashion trends are changing almost every day. Gone is the traditional rule book, bringing in an age where people dress to reflect their personality and aesthetics. Bracelets are becoming the 'it' accessory for men, a subtle piece of jewellery that they can add to any outfit. Men have been wearing bracelets for centuries, but the trend has recently returned with a bang thanks to streetwear. Celebrities like Harry Styles and Timothee Chalamet have brought them to the front of men's fashion. At Harbour UK Bracelets, our pieces are 100% handmade in the UK, letting you support the local community while making sustainable fashion choices.
More Than An Accessory
Jewellery has the power to tell stories. Perhaps you've bought a bracelet because it reminds you of a loved one or a trip abroad. Maybe our blue and white nautical rope bracelet is in the same colours as the football team you've supported since childhood. Our bracelets are so much more than an accessory. They are a representation of what's important to you – a reflection of who you are.
Not sure what to buy the man in your life for a birthday or special occasion? Our selection of rope bracelets offers something for every man with neutral tones and subtle pops of colour.
A Minimalistic Accessory
Whether or not you're someone who wears a watch every day, a bracelet is a minimalistic accessory that you can wear with any outfit. Whether you're heading into the office or jumping on a train to visit your friends, our rope bracelet is one accessory you'll never want to take off. You can layer your bracelets for a personalised look or keep them simple with just your favourite. If you're wearing a stack of bracelets, you can mix and match your colours.
Our rope bracelets are adjustable so you can create your desired look or easily stack your bracelets. For a sleek accessory that you can wear for any occasion, check out our classic fit all black handmade rope bracelet. The Hylander Colletion bracelets have a chunky and authoritative look that offers subtle masculinity to any outfit, taking its inspiration from nautical sailing bracelets.
The charm of men's bracelets is in their simplicity and versatility. You can wear them with a three-piece suit for a wedding or slip them on next to your leather watch or fitness tracker for everyday wear.
What Makes Harbour UK Bracelets Different
Our bracelets are made by artisans in the UK using eco-friendly and vegan materials. We make each of our bracelets to order to reduce waste and to promote sustainable fashion practices. As each bracelet is handmade, we can assure their premium quality, with a durable design that will last you for years to come. We make our bracelets using a waxed cord that can withstand anything you put it through.
It's an investment piece that can become part of your signature style, just like a well-made pair of Italian leather shoes or your everyday cologne.