Our Collections

Viking collection
You might not be as strong as Viking, but you can look like one with our diverse collection of Viking-inspired rope bracelets. Each handmade bracelet will give you vibes of rustic style meets strong hammered metals. If you've ever wanted to channel your inner warrior, these are the bracelets to get you there.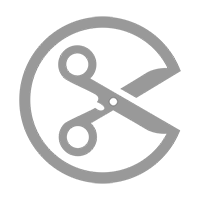 Tailor collection
You want things done your way and this is a whole collection of bracelets that is designed with that in mind. You can choose everything from length to width to colours to size and more. With each of the general styles that you see in this collection, find what you like and then make it all about you with your own colours and length to get just the right full package.

Minimal collection
Minimalistic doesn't mean non-existent. We've created a collection of rope bracelets specifically for the fashion lover who wants to keep this understated and minimal. Each of our styles is intentionally simple and will help you explore your daily sense of style so that you will be able to enjoy the finer things in life while looking your best.

Femme collection
Ladies, never fear. You never have to settle for chunky styles unless you want to. This collection of dainty, thin and feminine rope bracelets will show you that the finer side of life — accessory-wise — is right here for the taking. Each of these bracelets focuses on female touches with fine, thin designs that are all about enjoying the style you want.

Adventurous collection
We all know that person that never wants to stop moving to doing or simply taking on the world. The Adventurous collection was made specifically for them, with each bracelet being carefully designed to offer you that sporty longevity and waterproof convenience so that nothing — not even their jewellery — has to slow them down.

Explorer collection
We all feel the pull to explore the world. If you want bring that into your everyday style, this collection of bracelets is all about promoting wanderlust, discovery and exploration to the far corners of the earth. Travel vibes are waiting for you in each piece of this Explorer collection.

Balance collection
Finding your balance in the middle of a busy lifestyle is much easier said than done. This collection of inspired bracelets is going to be suitable for everything from yoga to meditation and anything else that encourages you to find your centre. If you know a yogi that needs some accessories to promote their love of harmony, you'll find what you're looking for here.

Boho happy hippie collection
Living the boho life means that you are one with nature. Why not bring that into your accessorizing too without Boho collection of rope bracelets? Each option here is inspired by nature and the world around us to make sure that you can embrace the natural and hippie-esque way of life in the little things.

Love collection
Are you and your special someone celebrating an anniversary? I you find yourself with a bronze or copper anniversary approaching, why not find a couples bracelets set that uses these metals to commemorate it? Even if you're just looking for a plain anniversary gift, each of these couples sets is going to give you that warm and loved feeling that is still personalized to your relationship and fashionable.