Timeless Fashion: Why Handmade Bracelets Are Always In Style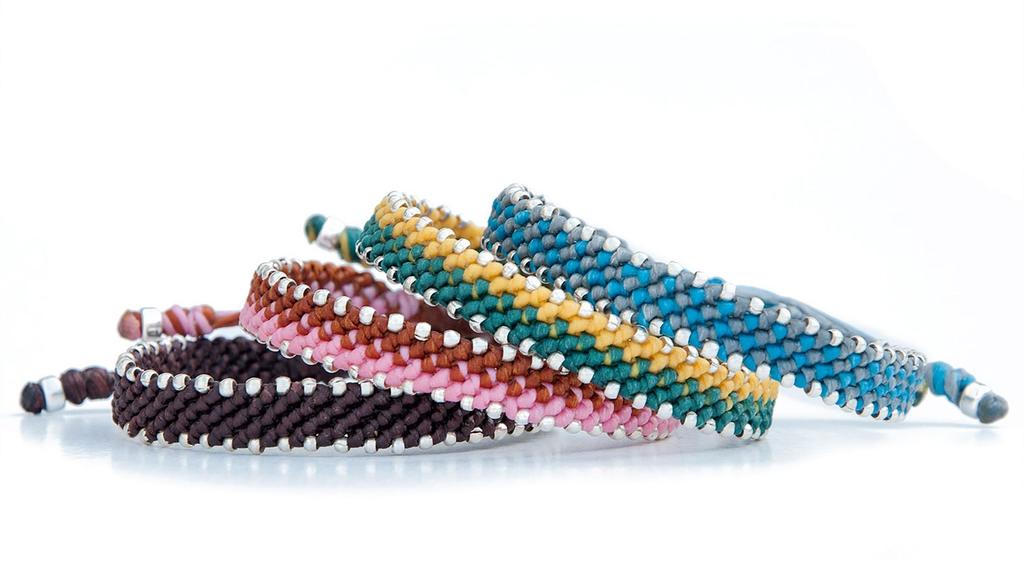 Imagine this: you are looking for a distinctive and unique gift for your best friend or sibling, and you can't find anything for this person who seems to have it all. You could just gift them cash as you always do, but you are sick and tired of that and looking for a change.
That's when you think of purchasing some handmade bracelets that are also eco-friendly. It's the perfect gift! And it's something that they can use for a long time to come.
If this sounds like you, keep reading the article below on some reasons why handmade rope bracelets are the best gift for people who like to be trendy and stylish.
Stack 'Em as You Wish
The great thing about handmade bead bracelets is that they are so stackable. You can pick and choose from a wide variety of bracelets and give a unique gift unlike anything out there.
If the person you are gifting them to always wants to stand out from the crowd and be authentic, then a stack of unique handmade bracelets can help them do that. They can also mix and match different colourful bracelets to always go with everything in their closet.
Ecofriendly as It's Made to Last
Many handmade bracelets are made of recycled materials, like recycled polyester and other similar fabrics. These rope bracelets are handmade by expert artisans, and their handmade nature also makes them longer lasting than other factory-made items.
This means that they are made to last for a long time to come, saving you money and time. You don't have to worry about repeat purchases.
You are protecting the environment by using recycled fabrics and reducing the frequency of purchases in the future.
Support Local Independent Brands
Another thing that stands in favour of handmade rope bracelets is that they are made by small local brands that are independent and always looking for extra support. You can feel good knowing that your gift isn't coming from a giant conglomerate that pillages the Earth or destroys our blue planet.
Many of these small brands are also great at giving back to their community. They hire women from underprivileged areas and do good in many other ways.
If ever there was a gift to purchase that would check off all the boxes, handmade bracelets would have to be it.
Handmade Bracelets: The Gift You Didn't Know You Needed
Once you get one handmade bracelet, you will want to get more. It's addictive to stack beautiful handmade bracelets on your arm to indicate your style and love for everything bohemian.
Be authentic and voice clearly to everyone looking at you that you are on point with your style.
Check out Harbour UK Bracelets for colourful, trendy, and beautiful women's and men's bracelets. Our bracelets are handmade in Britain and are guaranteed to suit your authentic, minimalist style far better than store-bought options.