What the Colour of Your Bracelet Represents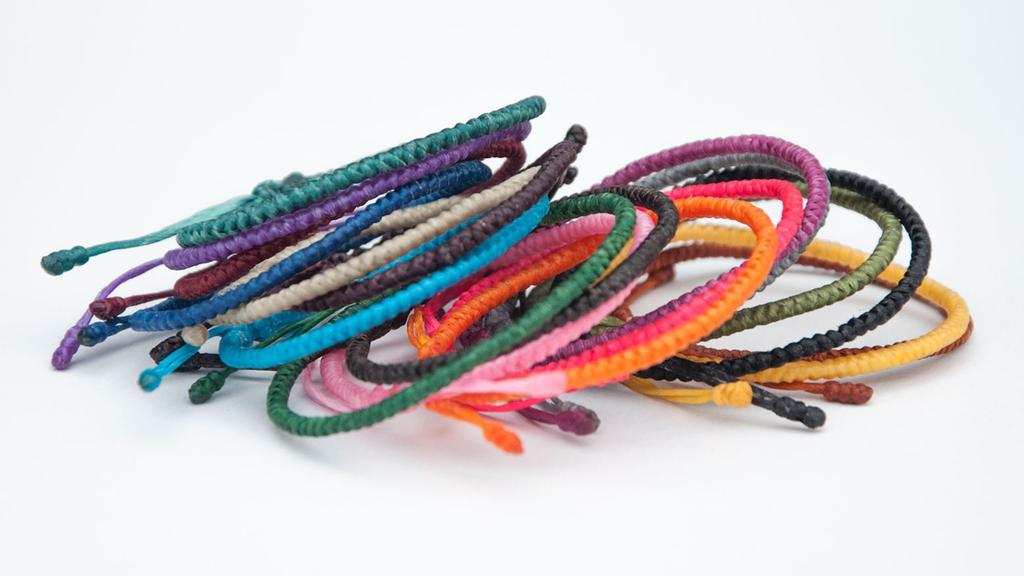 Jewellery always has a meaning behind it – even if you don't notice it at first. Our handmade bracelets are available in a spectrum of colours. We always find ourselves naturally gravitating towards one colour over the other. Did you know that there might be something drawing you to that colour at that moment?
We're looking at some of the most popular colours that we use in our waterproof bracelets and the spiritual meaning behind them. Jewellery is something that you wear every day, and that has a unique meaning to you.
Our colour guide will help you find the bracelet colour that reflects your mood or give you the spiritual guidance you need.
Aqua Green / Green / Apple Green
When we see green, our mind instantly thinks of the harmony of nature. This colour is associated with calmness and healing, helping to promote personal growth and creativity. You can wear a green handmade bracelet when you want to bring balance to your life.
Wine Red / Red
Red is a colour that can bring warmth and positive energy to our lives. While we often think of red as a seductive colour, it can also signify strength and healing in your life. If you need a little confidence to chase your ambitions in life, you want to be wearing red as your signature colour.
Fuchsia / Pink / Light Pink
While red is the colour that we gravitate to on Valentine's Day, pink signifies unconditional love. It's the perfect bracelet colour to give to someone that you hold close to your heart. Pink is synonymous with femininity while also promoting creativity and compassion. You can wear a pink bracelet when you want to boost your self-esteem or feel tenderness towards others.
Light Blue / Blue
Blue is synonymous with loyalty and confidence. It helps bring a sense of calmness and tranquillity to your life, inspiring peace and sincerity in those around you. You can wear a blue rope bracelet when you want to bring wisdom to your life.
Orange
Orange is a colour that brings instant happiness and warmth to your day. It's a cheerful and optimistic hue that brings vitality to your day. If you want to attract success in your life, orange is a colour that radiates confidence and devotion.
Black
Black is not a colour in the traditional sense – it's a shade without colour. Black has a long history of being associated with elegance, wealth, and power. It adds a stylish and mysterious aura to your persona, creating the impression that you are in control of your life. Gives balance & protection.
You can explore our full range of handmade bracelets here and choose the colour that best represents your spiritual journey. Which colour will you be wearing every day? Let us know in the comments below!